Shopify Development
Shopify is a globally hosted solution with reliable infrastructure and optimized hardware or software. It gives the platform a high speed and the performance for e-commerce sites made on it can load in just a few seconds.
As We are Shopify experts offering Shopify services like theme development, store setup and customization, app development and customization, app integration and installation, and many more. As Shopify experts we always give the best service to our clients.
Being an expert Shopify development company in India we expertise in designing and developing highly personalized Shopify e-stores for all business sizes. At The Reason Infotech, we follow the best coding practices to deliver reliable and mobile friendly Shopify eCommerce stores.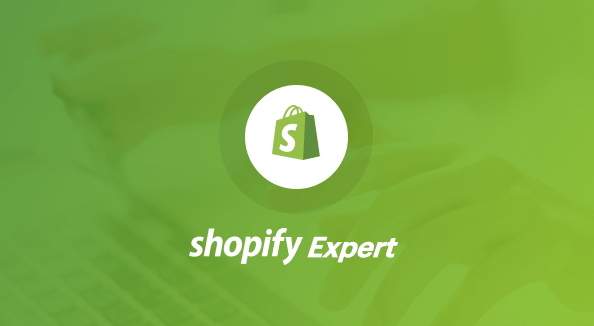 Shopify Plus Development
The best e-commerce platform in India. Covering all bases, excelling at some and doing pretty well at others. We're not inhibited by them either. By removing the burden on content management, we leave it to take care of the back-end and the things it does best.
We have the best Shopify developers team. Our developers team is able to face all types of shopify issues or bugs, Our developers can solve all types of issues easily. We have a top team of ecommerce web developers.
We are Shopify experts who can create a custom Shopify store that has all front-end and back-end functionalities. We can assist you from store development to maintenance and support for the long term.
Shopify Store Development
Shopify is the world's leading eCommerce platform for ready-to-launch themes for online shopping stores. We fully comprehend the Shopify API and have state-of-the-art infrastructure to ensure that the entire development process gives fruitful results for your online store. Our Shopify web designers and development minds are fully qualified and equipped to develop your online store and manage all the backend duties. We help businesses sell their products and services in the new markets, expand the current functionalities upon the business need, or bypass Shopify's default restrictions.
Shopify Hydrogen + Oxygen
In simple terms, Shopify Hydrogen is a framework for creating custom storefronts and Shopify Oxygen is the platform that provides the hosting. However, this barely scratches the surface of these powerful Shopify upgrades. Headless ecommerce involves building the front end and the back end of a store separately leading to some great benefits such as improved speed, limitless functionality and ultimate control over the code.
The developer experience and built-in hosting accelerated their workflows while the latest tooling made the architecture interesting to build. Shopify Hydrogen is a new React framework that allows developers to create genuinely unique custom Shopify storefronts. Hydrogen is built on both React and JavaScript and offers merchants powerful tools and components.
Hydrogen and Oxygen provide merchants with a toolkit to build headless ecommerce stores with a backend powered by Shopify Plus.
Importantly, merchants who are using Oxygen and Hydrogen will have the ability to store any format of content in their stores. Keeping all data on one platform streamlines information retrieval.
Features Of Hydrogen & Oxygen
Built on React and JavaScript to alleviate previous limitations and enable the creation of even more dynamic storefronts.
Greater freedom and flexibility to create custom Shopify stores with speed and ease.
The use of react-router, similar to React projects.
The addition of a "Hydrogen channel" for a direct GitHub connection that facilitates collaboration.
Ability to preview alterations in GitHub prior to going live.
Shopify APPs Development
Our Shopify App Development specialists are experts in developing custom Shopify apps that perfectly fit your requirements.Our Shopify app developers have mastered their skills in Php, Javascript, MySQL, Ajax, HTML, , Shopify payment plugin development and more. We help businesses sell their products and services in the new markets, expand the current functionalities upon the business need, or bypass Shopify's default restrictions.
Shopify Development Services
Explore Shopify Development Services of Reason Infotech to make achieve business goals
Custom Shopify e-Commerce Website Development
Develop all the types of eCommerce websites according to the specific business requirements and criteria.
Shopify Theme Customization
Our Shopify theme developers design, develop and launch responsive custom Shopify themes for your ecommerce Webstore.
Shopify Ecommerce Apps Development
A Shopify ecommerce app can play a key role in leading your business on the right track and enhancing its performance as well. Our Shopify app development services ensure development of quality apps while leveraging their high-standard coding expertise.
Shopify Plus Store development
Complete shopify development store from theme selection to product categorization and payment integration, along with third-party app configurations.
Shopify Hydrogen + Oxygen Ecommerce/ development
Shopify Hydrogen + Oxygen will be packed with advanced features and functionality that'll extend the capabilities of developers to create fast, dynamic global storefronts. All of these elements will seamlessly integrate with the platform, helping you to make notable time and money savings.
Responsive Shopify Customization
We believe in providing responsive Shopify theme development services that can give you a mass appeal for your online store. Our developers create stunning and highly-interactive eCommerce store solutions within your budget.
PSD to Shopify Conversion
We convert your PSD design into a fully optimized, rich-quality, cross-browser compatible Shopify theme. Our experts create responsive eCommerce websites and adaptive layouts through PSD to Shopify conversion services. Put our experts to work for you on your next project. (Photoshop,figma, invision, zeplin, Illustrator, XD, sketch)
Shopify App Integration And Upgradation
It is very vital to integrate various applications to extend the functionality of your ecommerce store. Our developers have adequate experience in integrating payment gateway, shopping cart, APIs and other third-party applications with your online store. We enhance website performance by seamlessly integrating it with other platforms like CRM, ERP, & PIM with use of new-edge features of Shopify.
Migration to Shopify
If you want to migrate your old, existing ecommerce store into Shopify, our Shopify developers can accomplish the task seamlessly and without affecting the functionalities and resources. Let's move to the more innovative and superior store to improve your visibility and to increase your revenues.
Responsive Design
With years of experience in Shopify development services, we, at Reason Infotech craft enthralling Shopify UX/UI design for our clients to make them gain better user experience. This assists in enhancing the productivity of the business and also improves the conversion rates, thereby taking the business to the next level.
Support And Maintenance
From the moment the association begins, our Shopify developers will be there for support and maintenance services on a regular basis. Even after the project completion, you can hire your watch partner to ensure that your store runs smoothly and seamlessly.
SEO Friendly Theme Design
It is very vital to integrate various applications to extend the functionality of your ecommerce store. Our developers have adequate experience in integrating payment gateway, shopping cart, APIs and other third-party applications with your online store.
Get the Right Website Delivered for your Business

Shopify Development Company
Technical Stack
Liquid
HTML5
JavaScript
jQuery
MySQL
MongoDB
Postgre SQL
Selenium
Test Rail
BrowserStack
Postman
Katalon Test Studio
Trello
Jira
Slack
Microsoft Team
Our Development Process
Requirement Analysis
The first and foremost priority is gathering requirements to understand clients' perspective resources, information and to begin our project.
Creating strategies
Our team has various strategies to develop and complete to deliver the project on time.
Prototype (UI/UX Design)
You will get your prototype, which will be sent ahead for the development process for the product
Planning
After analyzing all the data, the project is divided into steps and a timeline is created.
Using Right Technology
Depends on the type of web application our team using the latest tools and technologies with transparency.
Development the website or Web App
A team of developers works simultaneously on backend & frontend development of the web app.
Quality Assurance Testing
Once the project is completed it goes through a thorough testing process for bugs and errors with no compromisation in it.
Execution and Delivery
Finally, the project is launched for the audiences.
Why Choose us
As a trusted Shopify development company in India, we offer an extensive range of Shopify development services to help you build a robust, scalable, sales-driven, and highly secure Shopify store. We are a Shopify development agency known for our technical perfection, dedicated in-house team of Shopify developers, and proactive development approach. So if you are looking for Shopify Development services for the fashion e-commerce, Health, Food or jewelry industry they might give you the best solution. While targeting such big industries it is vital to have a visually appealing website. Reason Infotech offers the freedom to customize the content as per your requirements.
Get more to know about our best Shopify Development Services
FAQs
How does Shopify work?
Shopify is comprehensively hosted and cloud-based that states you don't have to fret about maintaining and upgrading web servers or software. This offers you the flexibility to run and access your business remotely simply with an internet connection.
What are the features of Shopify that make it popular in the eCommerce industry?
There are various traits of Shopify. Let's check out a few below:
Safe & secure
Mobile application to handle your store
Simple product catalogue management
Easy customer management system
Can use extension plugins
Completely hosted eCommerce platform, and more
How can Shopify help me grow my online store?
Shopify offers a complete marketing suite that empowers businesses to easily scale and get noticed by their target audience. The platform offers many SEO features such as customizable headlines, titles, and meta tags that can help your website to rank higher in search results. Customers can post product reviews that help in building your business's credibility.
What payment options can my customers use?
Shopify supports all kinds of payment gateways which allow customers to make payments through their preferred payment modes.
How much does it cost to build a Shopify eCommerce store?
The cost involved in Shopify development stores varies from project to project depending on several factors such as complexity involved, the number of features to be integrated, the scale of the project, the country and experience level of developers, etc. Get in touch with our Shopify experts India for the best cost estimate of your project.
How do I install Shopify?
As Shopify is a web-based eCommerce software, there's no installation required. If you choose Reason Infotech, we will be responsible for hosting your Shopify website. We will install, upgrade, maintain software or web servers from time to time. We'll do all the work for you!
How do we convert a PSD file to Shopify?
Simple. We'll require, first, that you provide us with the PSD, including potentially a .png, .jpeg, or PDF file (other file types can also work). From there, we'll research the market and ensure that we create a Shopify template that is current with the latest standards. Essentially, you're giving us the blueprints, and we're building you the shop.
Do I need a developer to build a Shopify mobile app?
Shopify offers drag-and-drop features to build eCommerce stores but it is recommended to hire Shopify app development company for proper development work. The development team can integrate plugins with ease and recommend the best design options for your online store.
REAL TESTIMONIALS
Your Satisfaction is an Award for Us!
Our mission is to provide clients, services that exceed their expectations. We strive to provide timely and customized solutions by keeping our clients ahead of us! The clients we work with always come up with brilliant business ideas – check what we helped them build.
I liked working with these creative guys, who know everything about quality design, innovations and usability!
William Scogin
I had so much fun working with your specialists on my business project that we will come back soon!
Beau
We ask these guys to customized the website based on the functions we want. They were perfect, very high efficiency and low cost compare to others. Would definitely hire them again for website customization!
Sam Loufrani
I am not a technical person but they have guided me well. They shared updates regularly and they have even given me walkthrough of my website after their working hours.
Caitlin Butler
Reason InfoTech is an amazing company. I've worked with other specialists in the past… Nothing worked in terms of quality and value, but they hit the sweet pot. They provided good-quality code at a reasonable price point.
Tim Teale
To the teams of Reason Infotech - outstanding job done with very smooth and responsive communication. The teams are very knowledgeable and have given us lots of valuable advices!
Gregory Linant
"The team was very easy to work with and very communicative."
Billel Dib
Reason Infotech is very committed to their work and timely delivery.
Aymen Berrairia
We found the most impressive thing about "Reason Infotech" their engagement and availability as well as their focus on quality.
Rebecca Tarrant
The site is beautiful, we love working with "Reason Infotech". Thank you !
Shakir Hammadi
It was a pleasure working with the Reason Infotech team. They delivered on time, did quality work and when they didn't receive specific direction, they made things happen and executed what made the most sense. Highly recommended!
Nicolas Thuret
We had a great partnership where they committed to getting work done.
Ebe Grol
They are always willing to help, even after the project was supposed to have ended. Highly recommend!
Salem Ahmed
"We're most impressed with the high-quality solutions they're capable of delivering on time."
Cyprien Eudeline
Their very highly reliable skillset and knowledge of various technologies. Their reliability and transparency were valuable assets. They are concrete in making fully working products.!
Ushindi Namegabe
Their flexibility, knowledge, and professionalism stood out to us. They also work quickly and communicate well. Also ! They are flexible and cooperative very often suggesting new, better solutions.
Andrew Odisho
They were more proactive than other service providers we've worked with in the past. Reason Infotech actually contributed ideas. They became part of the development of the project.
Yanis Benzenati
"Team members are trustworthy, knowledgeable, and transparent. We like their hard work."
Antoine Orban
Reason Infotech delivered a user-friendly and effective platform that the client uses on a daily basis to access information and create budgeting plans.
Syed Shah